Designer Profile: Martin & Martin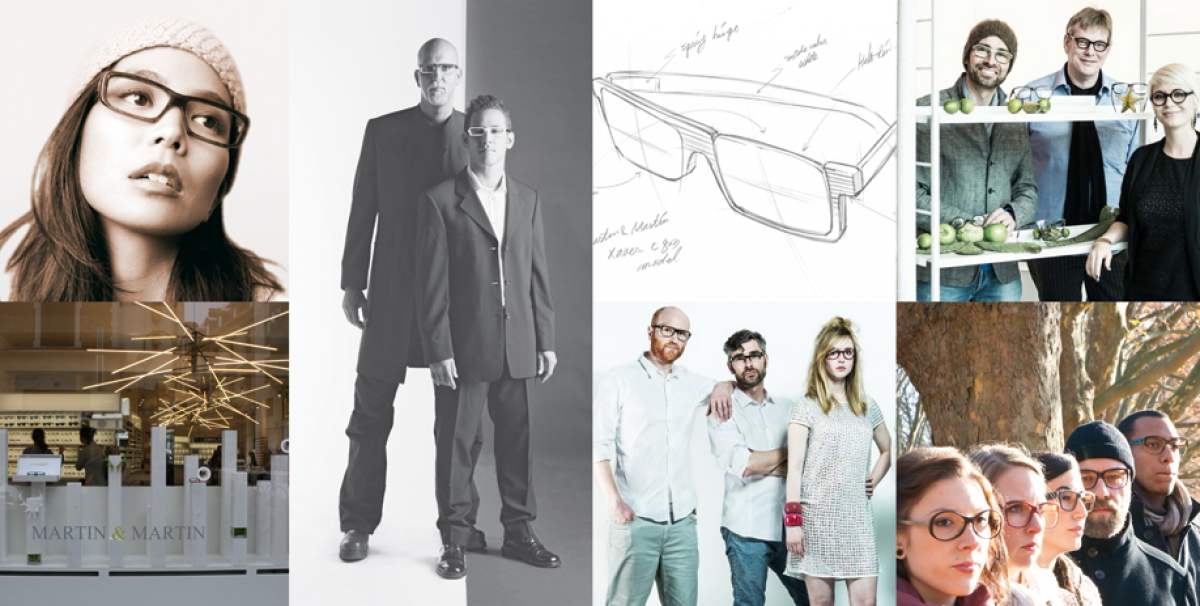 At Metrovision Optical Boutique we pride ourselves on our vast selection of not only top name brands but also new, underrated or upcoming brands that you might not be familiar with…yet. While we realize name recognition carries a certain amount of cultural cache we also want to educate you about some names that are often better and more original than the ones that everyone else is wearing.
What you'll discover when you try on a pair of Martin & Martin frames is that same sense of German design found in their automobiles and their architecture. They feel modern but not in a way that will quickly date itself. Their first collection debuted in 2000 and started simple enough—only black, white and transparent materials were used in their construction. One of their most popular models of all time is simply named "Paul." Almost all of their frames are given a first name. It may sound odd to humanize an inanimate object in such a way, but think about it. Glasses improve the way we see the world around us. They draw attention to our faces, our eyes. That's where we make our most meaningful human connections. We name cars. We name boats. So why not a pair of glasses?
Along with their charismatic design, Martin & Martin are also known for their extremely high, overall quality. That's why they are exclusive to only the finer optical locations. You won't be find these sold at at LensCrafters or Sears Opticals. What we particularly like about them, at Metrovision Optical, is their durability. There are also no logos found on the frames. So while you're going to be paying a higher price for a pair, you're not paying for just a name. Those who have good taste in eyewear will know them immediately. Those who don't will most likely ask you, "What brand of frames are those?"
While Martin & Martin caters mostly to men, we do carry unisex models as well as styles tailored specifically to women. Wearers of the brand tend to be sophisticated 40-year-old, professionals. Again, these are frames for the serious eyewear connoisseur. Some of the models, however, do show bright colors for the people who like their frames to enhance their personality. So you can certainly obtain a look that's bold but never overbearing.
If you're seriously interested in trying on some Martin & Martin frames, then schedule an appointment at Metrovision Optical Boutique today. Or just stop on by and mention you heard about Martin & Martin here on our blog.
---
Published: