Metrovision, Westchester's Eye Care Specialists, New Blog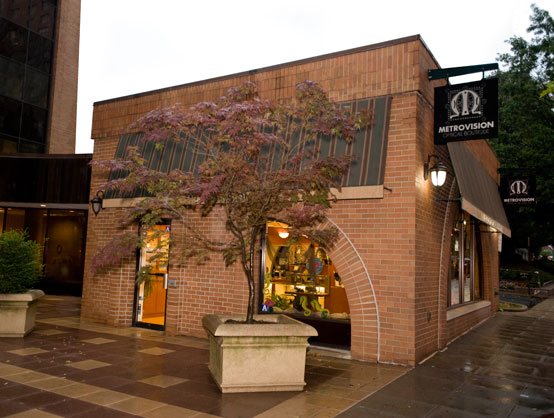 At Metrovision Optical Boutique, the health of Westchester's eyes is the most important thing to us. All too often people struggle with their vision on a daily basis. They fight through the blurriness, they strain to see what's right in front of them, and they neglect the precious gift of sight. We understand. Between family, work and play, it's all too easy for your vision to take a back seat to all that life throws your way. But that's where we come in and that's why we've started up this blog.
Metrovision Optical Boutique has operated in White Plains for over 20 years and we've been conveniently located at our Main Street location for the last decade. We're local. We're independently owned and operated. That means our customers (and of course your eyes) come first. We're not beholden to any corporate sales numbers of the big chains. We don't bait and switch our customers. What we do is work with our customers, to educate you on the importance of your vision and on the quality of eyewear. More often than not, trendy, in-demand designer names don't necessarily mean quality. We'll let you know the difference and we might just introduce you to a better, high-quality brand that not everyone is wearing. We want you to be an original!
In addition to our vast variety of frames, sunglasses and contact lenses, our on-the-premises optometrist is there every day to detect, diagnose and determine the best course of action for all of your vision problems. We're friendly. We're honest. We'll explain every option for your eyes in ways you can easily understand. We know how important your vision is and how a pair of frames can drastically change not only the way you look but also the way you see.
So check back in here every week at the Metrovision Optical Boutique blog to learn about the latest frames we have to offer, upcoming sales and in-store events, and most importantly expert tips for educating yourself and improving your eyesight.
And if you feel like making an appointment to stop in you can easily sign up right here. We can't wait to see you!
---
Published: