Designer Profile: Oliver Peoples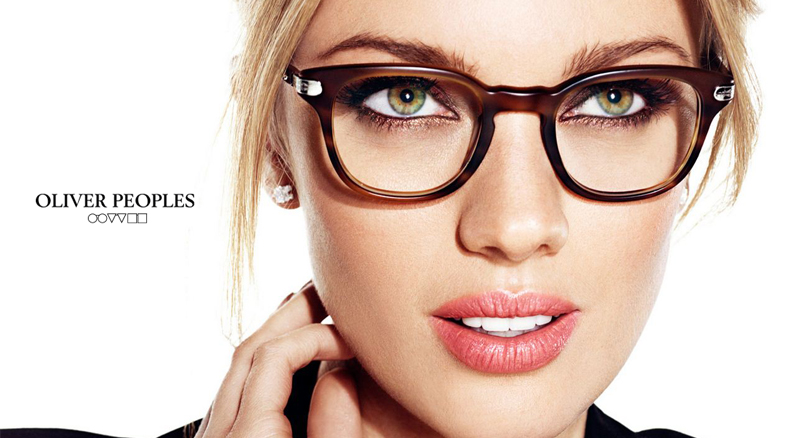 At Metrovision Optical Boutique we pride ourselves on our vast selection of not only top name brands but also new, underrated or upcoming brands that you might not be familiar with…yet. While we realize name recognition carries a certain amount of cultural cache we also want to educate you about some names that are often better and more original than the ones that everyone else is wearing.
Oliver Peoples is a brand that has some great name recognition and the quality to back it up—which is a bit of a rare combination. If you're someone who pays for a name then you might be in a bit of a bind here as Oliver Peoples never features a logo on their products. So when people see you in a pair, get ready for them to ask you what brand you're wearing!
This Southern California-based company was founded in 1987 and has a bit of a Hollywood-pedigree to it. Oliver Peoples' frames are often used for product placement or in films. But this speaks directly to their timeless styles that never feel dated. An Oliver Peoples' frame can be worn for years and not look out of style. Think of the actor Gregory Peck and the iconic frames he wore in To Kill a Mockingbird—a film that was released in 1962. That's a style that still holds true today!
You're only going to find Oliver Peoples at the finest shops such as Metrovision Optical Boutique. They're not sold at the "fast food optical stores" and for good reason. They have a loyal following, so fans of the brand will go out of their way to not only find them but to stick with them. While Oliver Peoples frames are a bit more difficult to track down, they do produce a wide selection of designs offering metal and plastic as well as rimless options. In addition, they also offer a line of sunglasses whether you need a prescription or not.
Most importantly, though, Oliver Peoples frames hold up quite well. They're durable, which makes them great for daily use. Not many pairs come back to Metrovision Optical for adjustments. That's what makes them such a good investment and a favorite of ours. So schedule an appointment today and try on a pair of Oliver Peoples in our shop!
---
Published: