5 Things to Think About Before Buying a New Pair of Glasses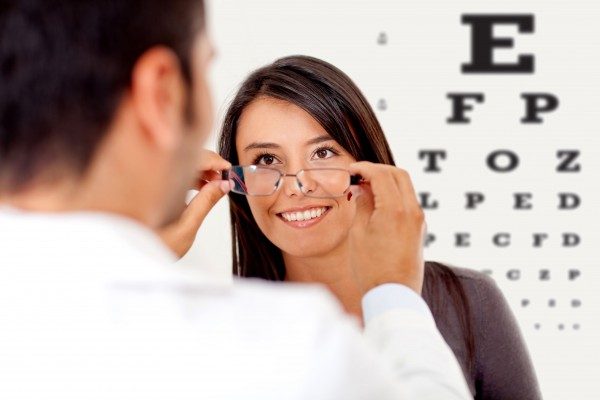 Whether it's your first pair of glasses or another set of fashionable frames, Metrovision Optical Boutique has the selection and optometric experience to fit all of your needs. But before your stop by the shop, take a moment, sit down, close your eyes and think about, well, your eyes. You're going to have a good reason for coming in and the more information we have to start with, then the easier it will be to get you exactly what you need to improve your vision and your style!
1. What is your chief complaint?
Are you suffering from issues with near vision? Or is it distance vision? Or maybe it's both? Try to remember specific instances when your eyes aren't operating at their best.
Maybe it's at night or while driving? Is reading the fine print an impossibility? Are digital screens driving your nuts? Remember, the more information you bring, the better.
2. Are theses glasses for everyday use?
Will you need a pair for sitting at your desk? Are you going to use these frames for more active pursuits like sports? Do you want a casual pair or something elegant for special occasions? Again, this will depend on what issues are plaguing you, so we encourage you to spend time during the week jotting down all of your activities and how your vision is effected while participating in them.
3. What style of frames are you looking for?
Do you prefer metal or plastic? Do you want a pair with or without rims? Is style more important to you than comfort or are you the type who won't settle and wants both? Perhaps you've seen a pair on a favorite celebrity. Bring in that photo for reference! Once you've made these important decisions you'll have a much more specific pool of options to choose from.
4. What specifically do you want your frames to look like?
Now we're getting down to the nitty-gritty. It's on to more specific style questions like what shape, color and size are most to your liking. Luckily, the Metrovision Optical Boutique site can give you an excellent idea of what we have to offer before you come in. So have some options in mind before you come in.
5. What type of lens works best for you?
If you think you already know the answer, great! But don't let that dissuade you from a yearly eye exam. Small changes to your vision over time can add up to lingering issues. If you don't know what works for you then we'll help you figure it out. Whether it be progressive, occupational or transitional or even a lens with some tint or anti-reflection coating, Metrovision Optical Boutique has every answer for all of the important questions. So schedule an appointment today!
---
Published: